How to Deposit with POLi?
1. What is POLi? What are the advantages of depositing funds through POLi?
POLi is an online remittance platform, that provides a convenient payment service. Through our collaboration with POLi, Tiger is able to provide you with a better funds depositing experience.
Using the POLi link in Tiger, you can:
Initiate your deposit directly in Tiger Trade APP.

Get instant deposits. Most deposits will be automatically processed in a few minutes, however, if a deposit requires manuel auditing, it will be processed in 2 hours - 2 business days.

No fees for deposit with POLi.
2. What currency can I deposit using POLi? What bank accounts can I use?
Supported currency:
Australian dollar(AUD).
After the deposit has been credited in your Tiger account, you can convert it into other currencies in Tiger APP according to your investment needs.
POLi supports most banks in Australia like:
ANZ, Bank of Melbourne, BankSA, BankWest, Bendigo Bank, Bank of Queensland, Commonwealth Bank, Citibank, Great Southern Bank, IMB, ME Bank, NAB, Newcastle Permanent, Peoples Choice Credit Union, St.George Bank, Westpac.
3. How to initiate a deposit using POLi in the Tiger Trade APP?
3.1 Initiating a deposit through POLi in the Tiger Trade APP
1)Go to "Trade > Deposit > POLi" in Tiger Trade App
2)Enter the deposit amount and click "Go to POLi" for the deposit
Please note: The maximum amount for deposit through POLi is 100,000 AUD per transaction and 500,000 AUD per day.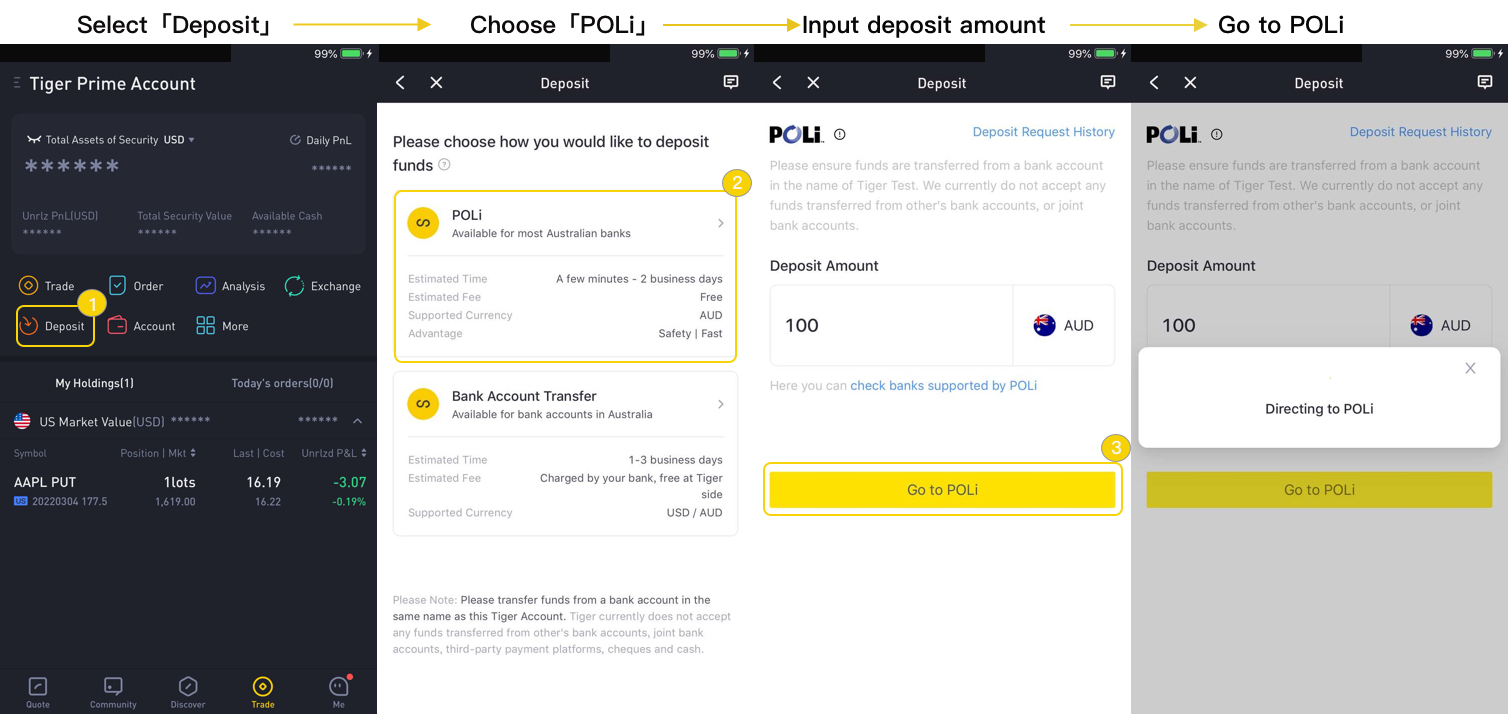 3.2 Go to the POLi page, and log in to online banking to finish the payment
1) On the POLi page, please complete all steps until you see the "Transaction receipt". If you leave the page before getting the receipt, the deposit will not be created.
2) Tiger doesn't get in-progess messages when you're filling in the POLi pages. Tiger only gets your bank payment results shown on the receipt.
3) Please use the bank account held by yourself for the deposit. Tiger can't accept funds from other's bank accounts.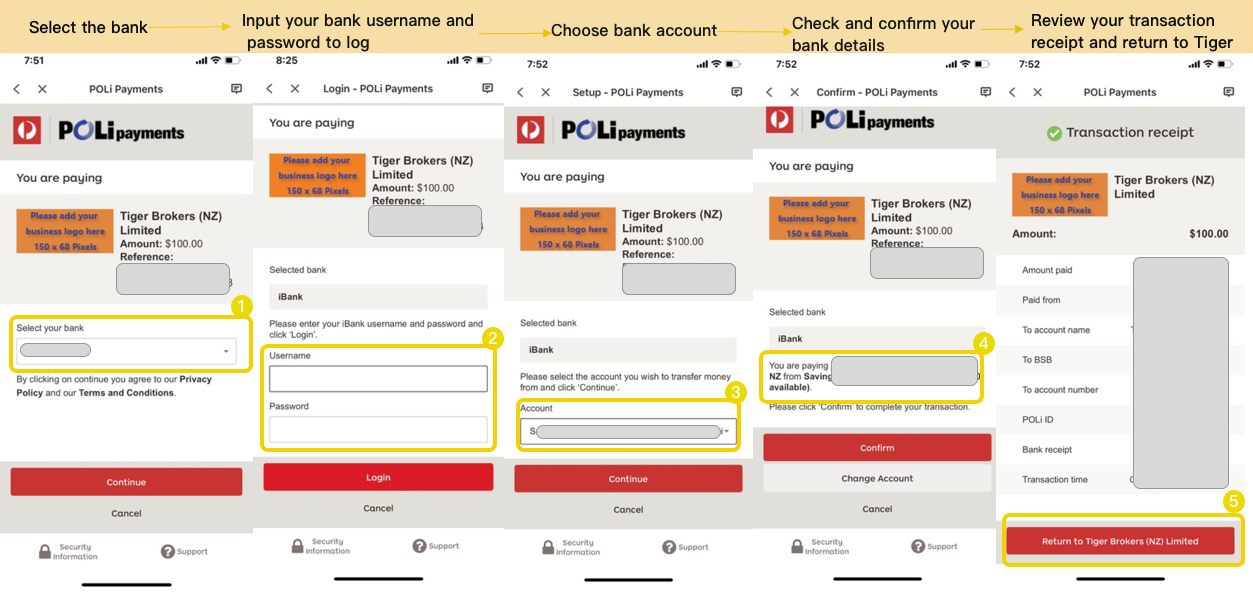 3.3 Check the deposit status
You can check the deposit status in "Poli > Deposit Request History".